JMMA Presents: The Creative Marketing Conference, 8th edition
This year, although being the 8th edition overall of the Creative Marketing Conference, JMMA welcomed its first online edition of the conference! This didn't stop the attendees from receiving a one-of-a-kind experience: they not only received goodie bags but also had their own Spotify playlist for the event as well as a digital and interactive pamphlet to look over prior to the event. 
The event started off with a panel discussion between a moderator and three successful individuals: 
Alister Adams, General Manager and Chief Digital Officer at Publicis Canada
Priya Chopra, President and Founder of 1Milk2Sugars
Ginny Cartwright-Ziegler, Chief Marketing Officer at Accenture North America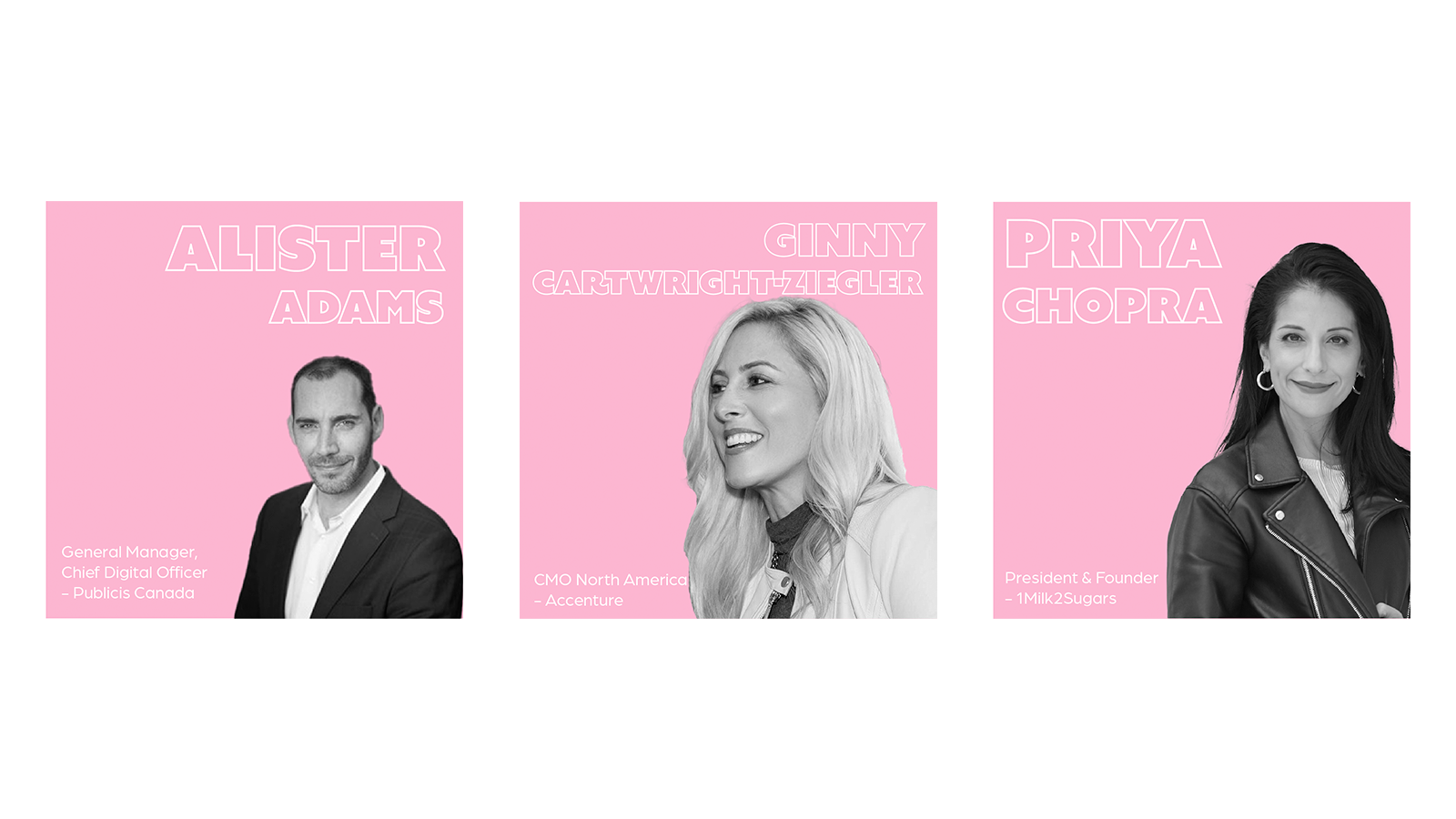 Together, they discussed the changes in the marketing field in recent years. Key takeaways from this discussion include the importance of authenticity within brands, the growing value of experiential marketing due to the COVID-19 pandemic and finally, the shift toward e-commerce. Overall, the panel brought wonderful insights to the students about what to expect in the marketing industry. 
After the panel, the students embarked on two workshops, led by two incredible women:
Miri Rodriguez, Storyteller at Microsoft, conducted a storytelling workshop. 
Kim Tarlo, Executive Creative Director at Mint, conducted an unconventional marketing workshop.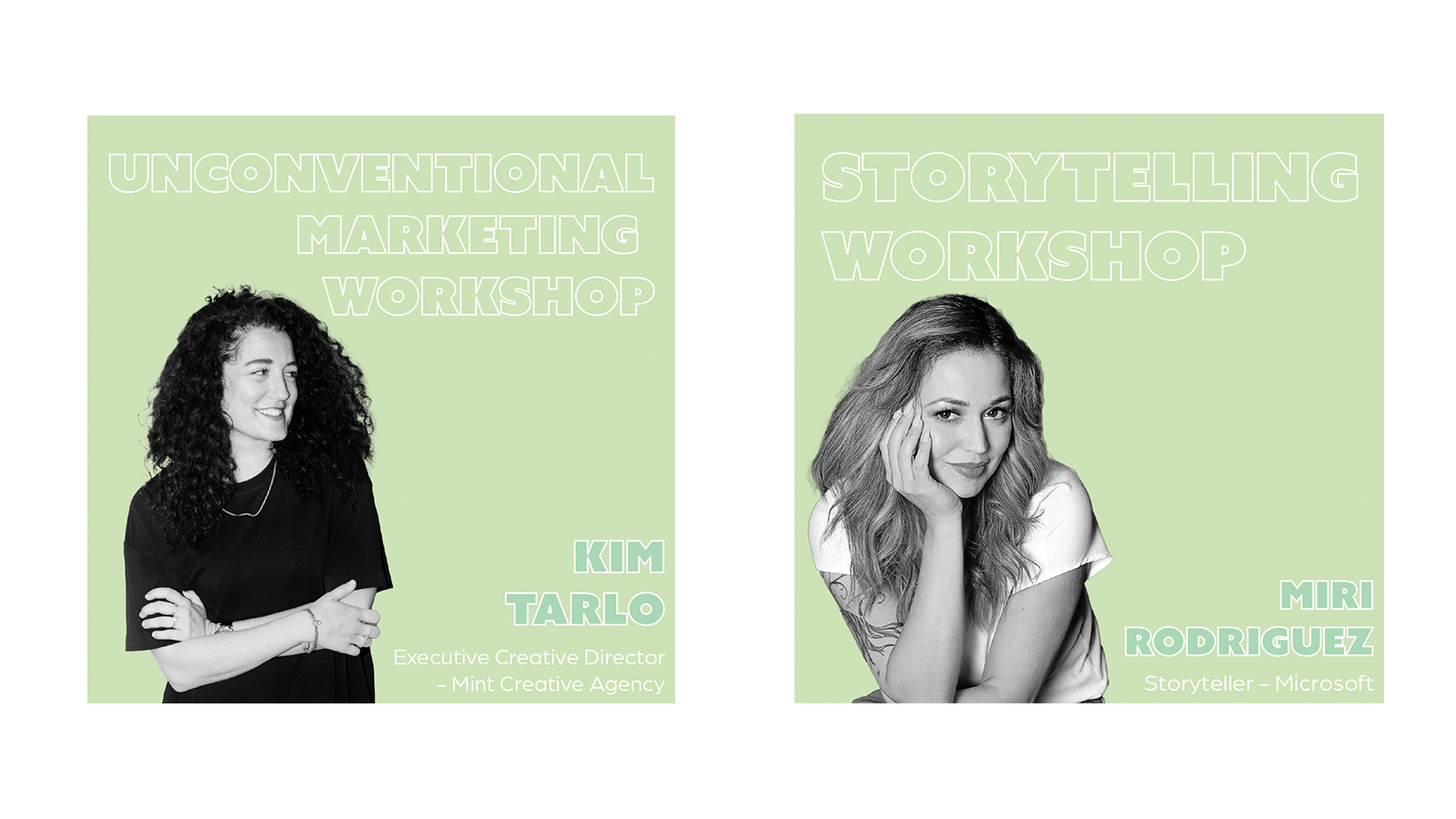 Both workshops exceeded all expectations. Miri brought in amazing experience and expertise with storytelling and following, the attendees were able to understand the importance of having a relatable and authentic story with not only the product they were selling but with themselves. Kim's knowledge in advertising was undeniable and she was able to show the students the different ways that advertising can be unconventional and fun by making her workshop very interactive. The students were able to experience how it feels like to brainstorm ideas from an agency perspective, or even how to analyze an advertisement from the client's perspective. 
After the workshops, it was time for the keynote speaker. This keynote speaker was long-awaited by the students as he had a remarkable professional background but above all, was known to provide useful and motivational advice to attendees. He did not fail us in the slightest. 
Brad R. Lambert, a producer, talent manager, and international speaker, shared advice with the students on how to elevate their personal brand. He uplifted many and left a mark on the students well after the event was over. The attendees were in awe and had many questions for Brad, ending the event on a high note.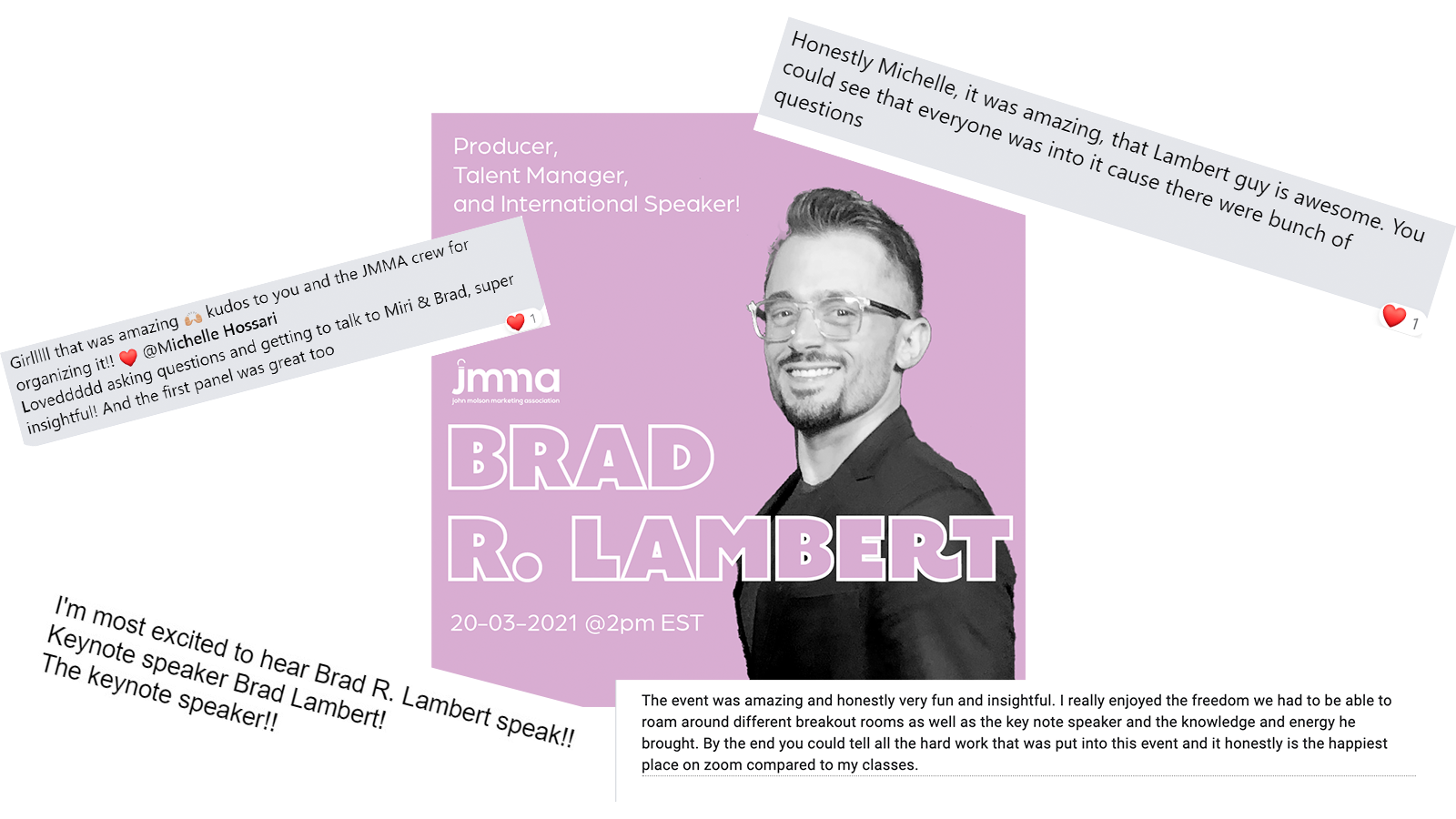 To learn more about Brad, you can visit his website at https://www.bradrlambert.com/ 
This year, the Creative Marketing Conference truly was the happiest place on Zoom.